There are a number of different styles of bat houses.

The style of bat house shown below has been very successful, as you can see from the next few pictures. They are located at the
Fort Steele Campground
near Cranbrook, B.C. The number of Yuma bats
(Myotis yumanensis)
averages 350! (official count July/2009)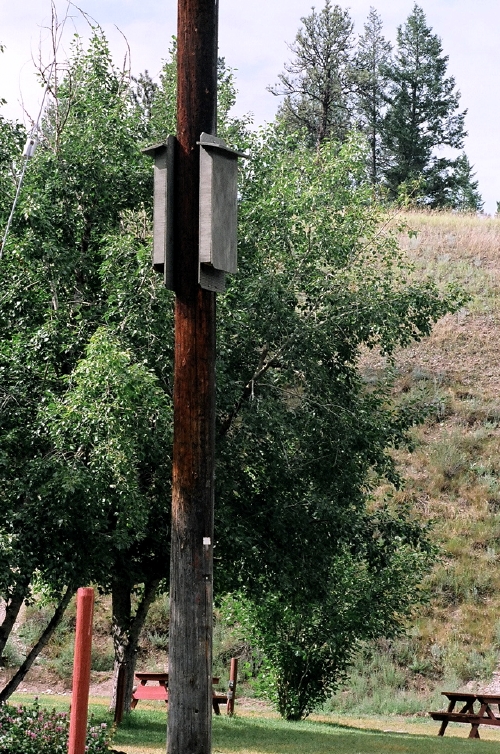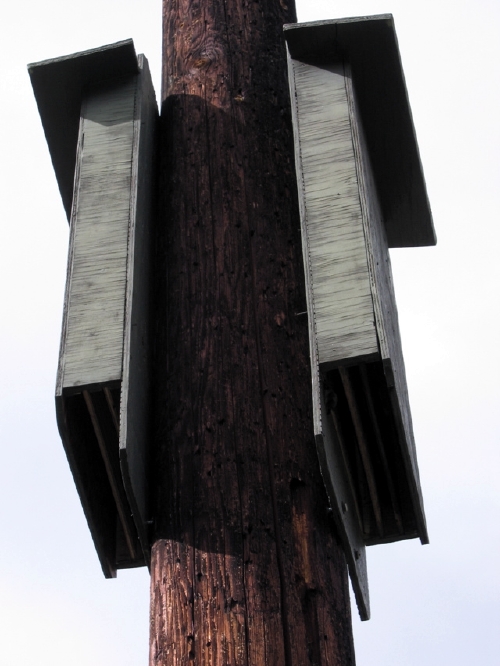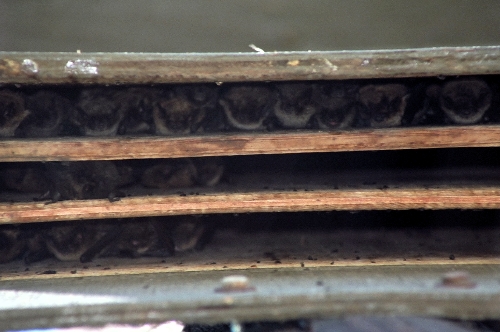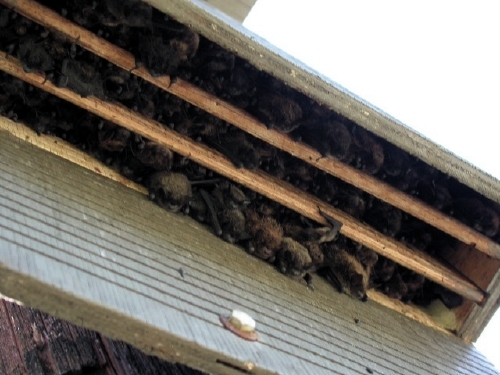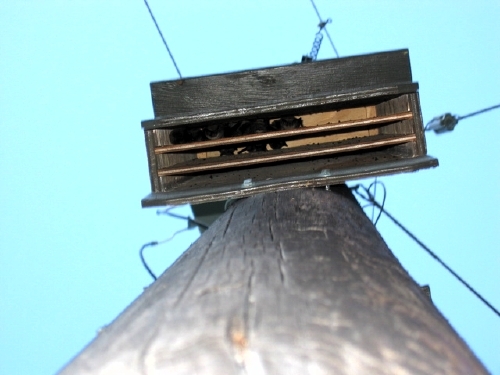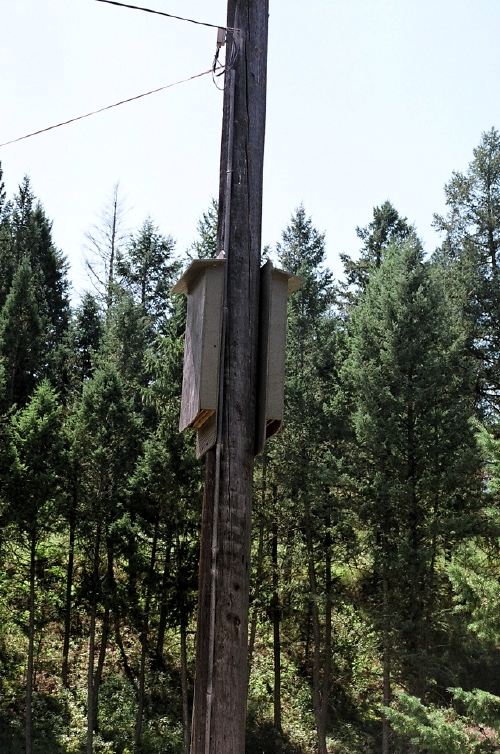 In July of 2009, Mr. Harry McQuillen, Preserve Manager of the Cosumenes River Preserve in Galt, California, stayed at the campground and watched the bats. He was kind enough to send these pictures that he took! Many people enjoy watching the bats emerge each evening!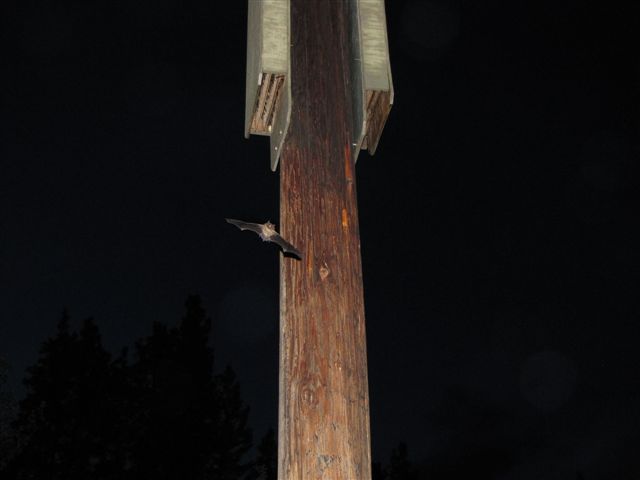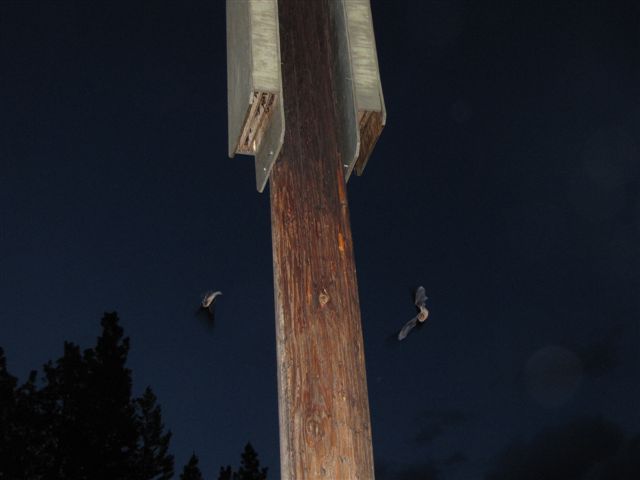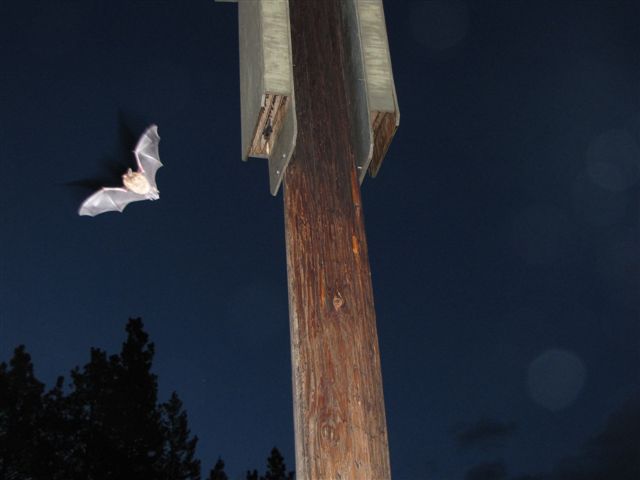 I put the next four bat houses up in June of 2005. The one on the left (which is facing west) and the one on the right (the larger house - facing east) were occupied in less than two weeks. The larger house was occupied by four bats (I haven't determined the species yet) and the other was occupied by one bat (probably a male).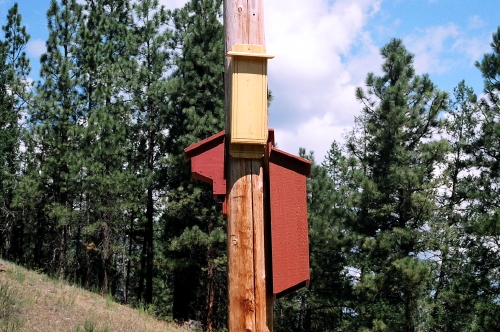 There are actually 4 bats in this house! The other three are in the partition closest to the pole.